Join us for our next installment of our Mental Health Series, "Why our children self-harm" with our partners at Parentguidance.org. use the qr code or the link provided to register.
https://cookcenter.info/ToddFeb8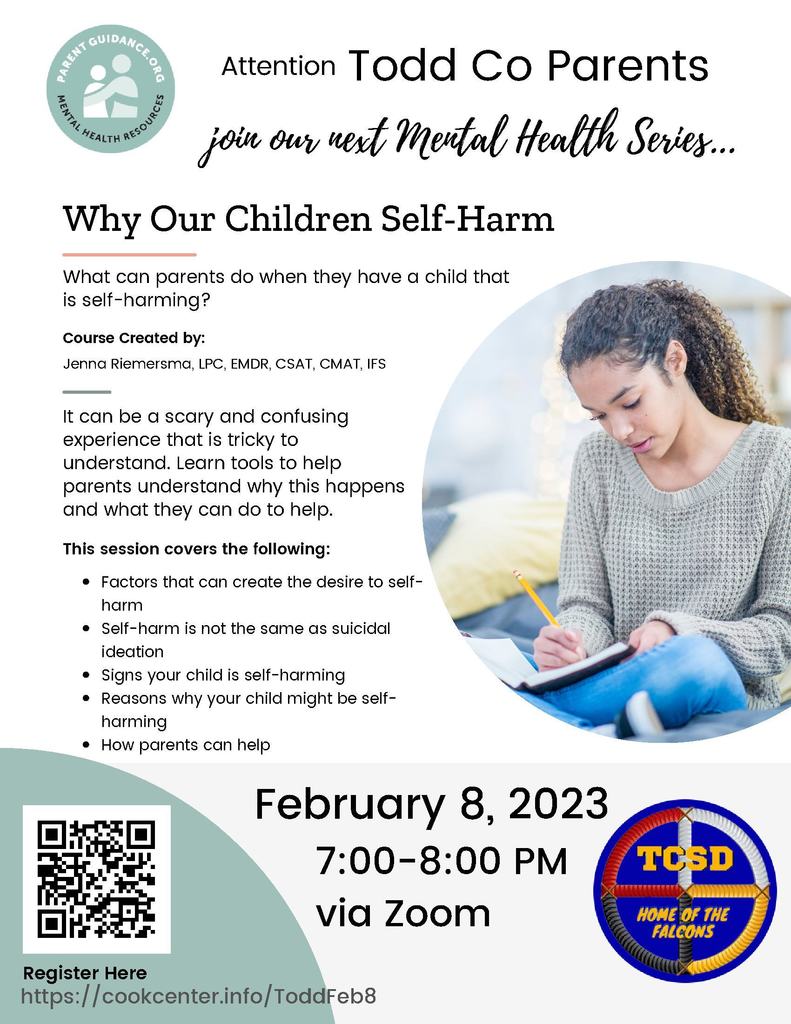 Do you know a teacher who is dedicated, inspiring, and making a difference? Nominate a teacher for the Todd County School District Teacher of the Year Award.
https://forms.office.com/r/WcBSNScsSq

Next Week is National School Counseling Week 2023 (Feb. 6-10), sponsored by the American School Counselor Association (ASCA), highlights the essential contribution of school counselors within U.S. school systems and the tremendous impact they have in helping students achieve school success and plan for a career. Take a moment to thank your local school counselor(s). To learn more about National School Counseling Week, visit
www.schoolcounselor.org/nscw
.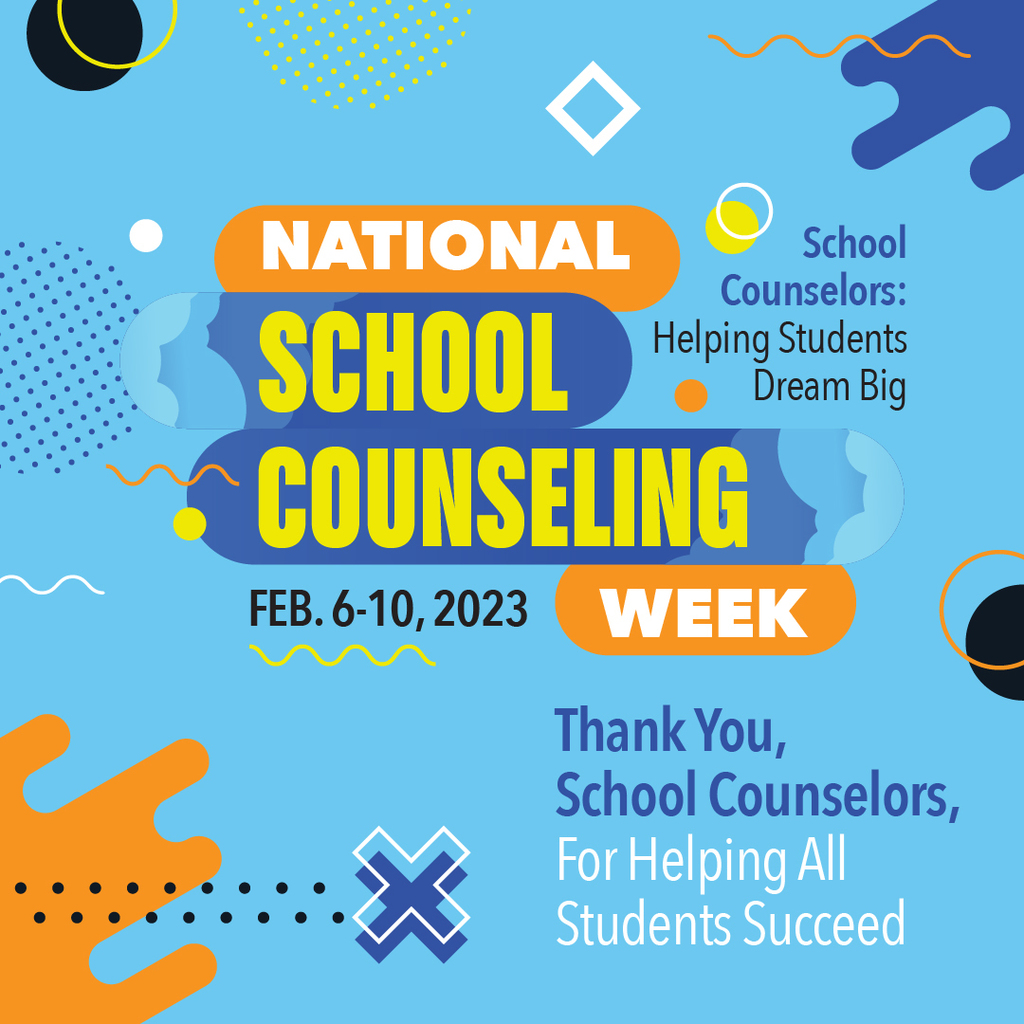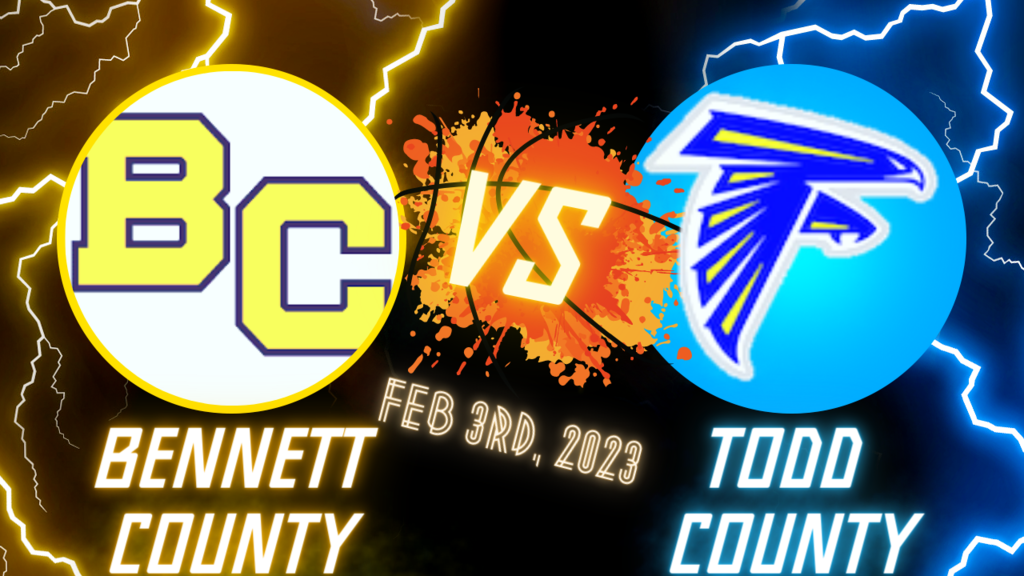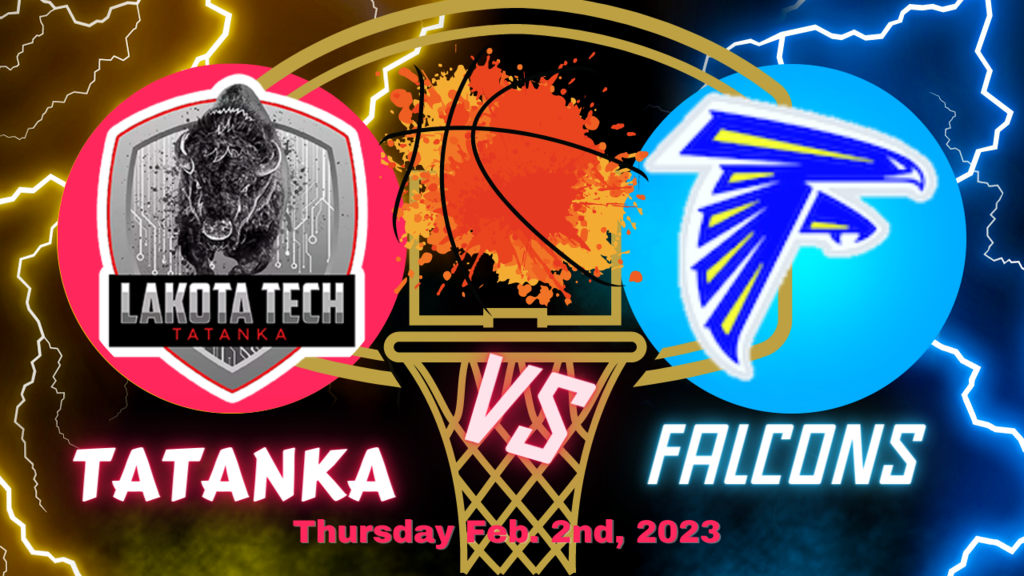 Please join us Feb. 10th for Tiwahepi ki yuonihanpelo "TCSD Honoring the Families" as we welcome world-renowned hoop dancer, Starr Chief-Eagles. There will be fun for all ages. See flyer for more details.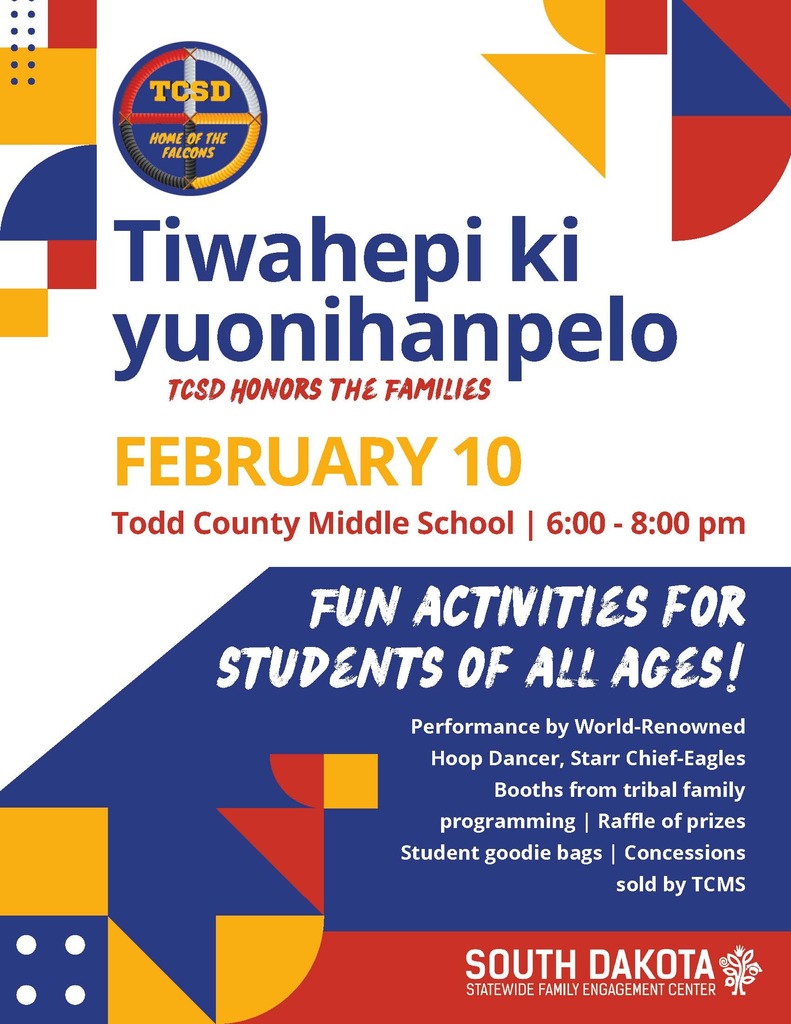 Todd County School District will be having a 10 o'clock start Tuesday, January 31 with buses running where possible.

All Todd County Schools will be closed today, January 30. Stay safe and warm.


TCSD will have a 10 o'clock start tomorrow, Friday, January 27. Buses running more possible.

Save the date!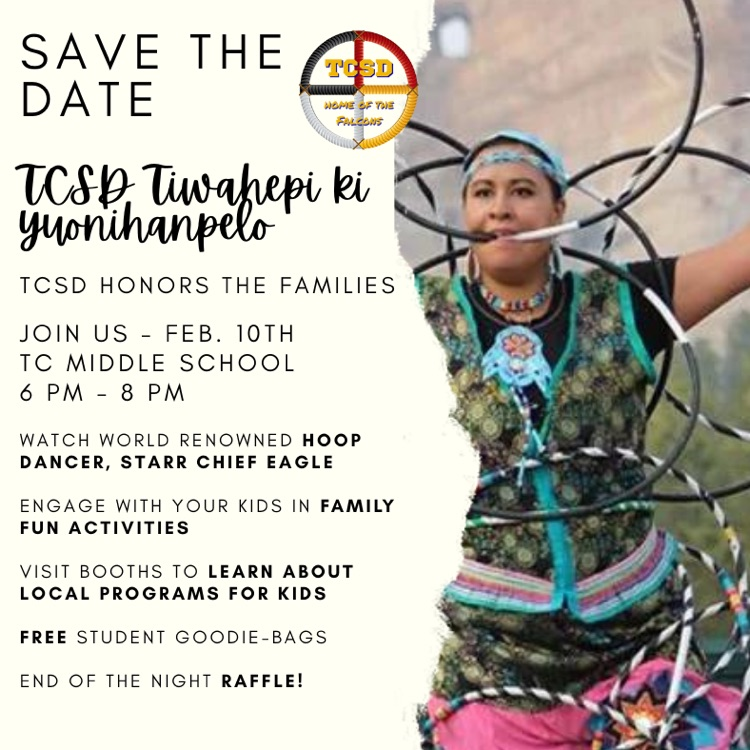 tcsd: Todd County School District will be having a 10:00 start today with buses running where possible.

TCHS Lady Falcons vs Pine Ridge Lady Thorpes Girls Basketball Game Thursday, Jan 26th, 2023 @ 6:00 pm at tchs gym livestream on tcsd youtube channel or direct link here.
https://youtu.be/LEvpVW3Qcjs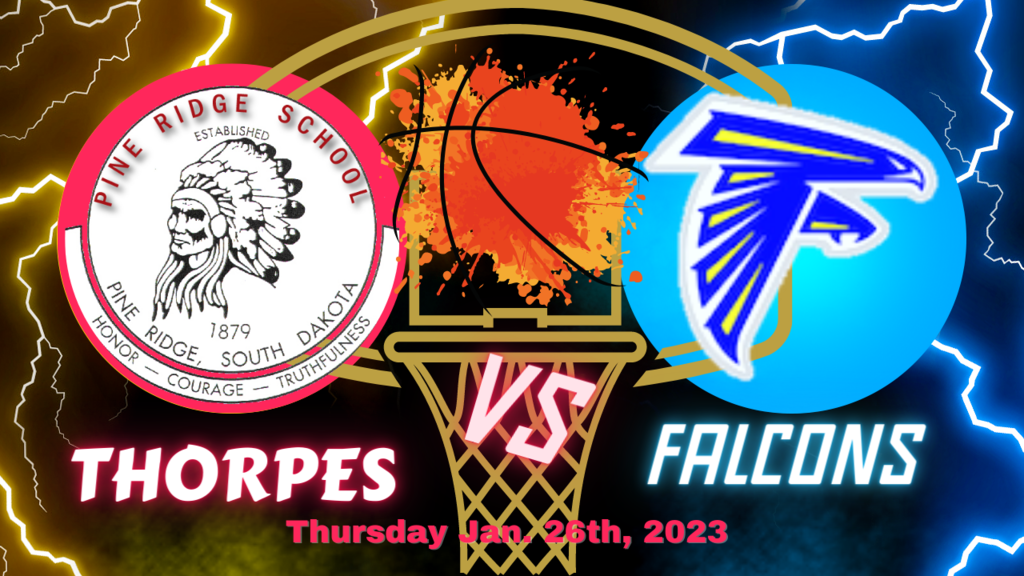 This week Dakota Players will be at Rosebud Elementary! You are ALL invited to the Space School Musical performance on Friday, January 27, @ 2:00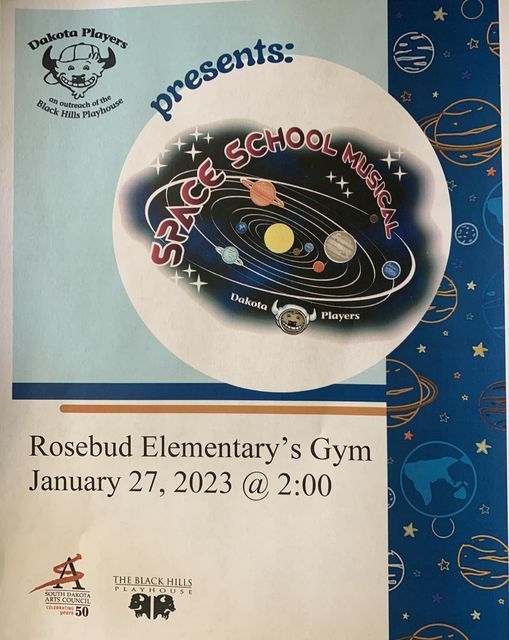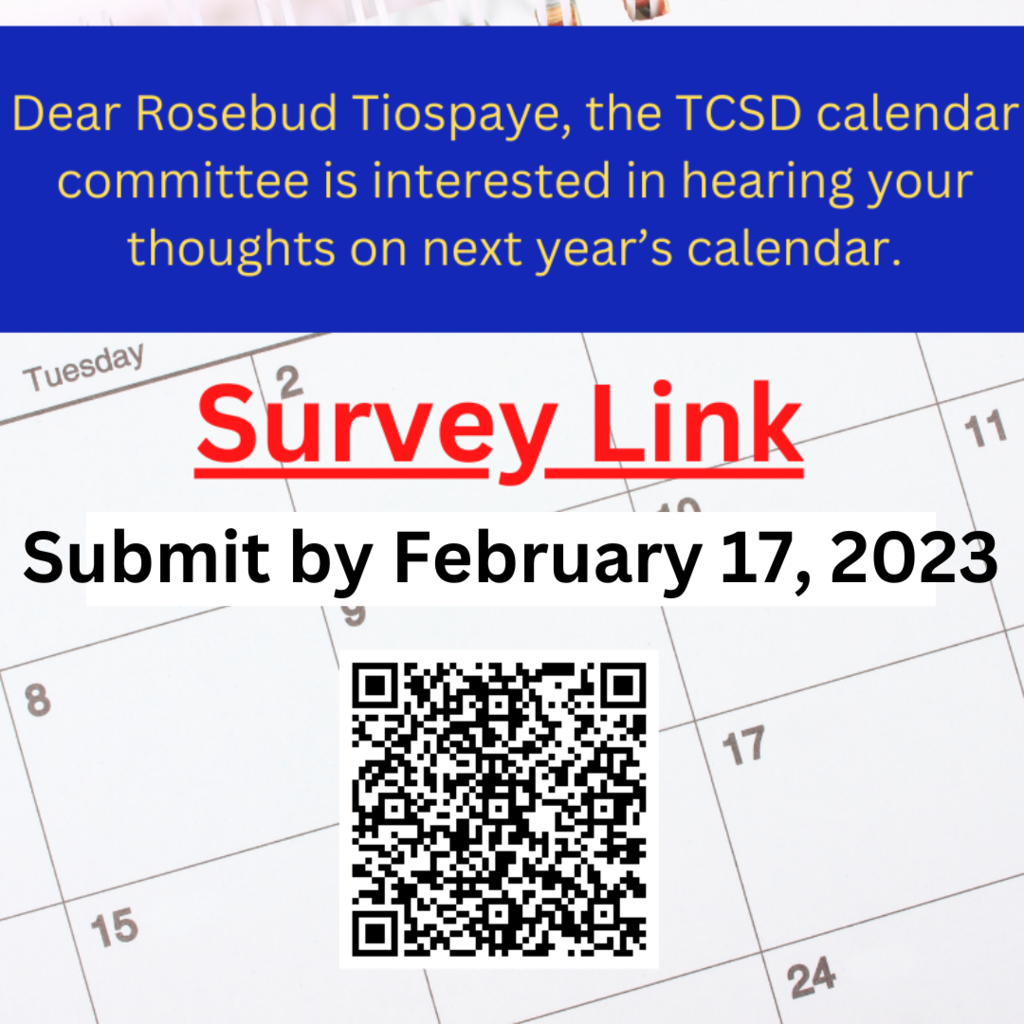 Join us for our Spring Family Chats: Tiwahe Ho Yuhapi "The Family Has a Voice" and share your thoughts on how we can better meet your child's needs. Contact your child's school for more information or to sign up.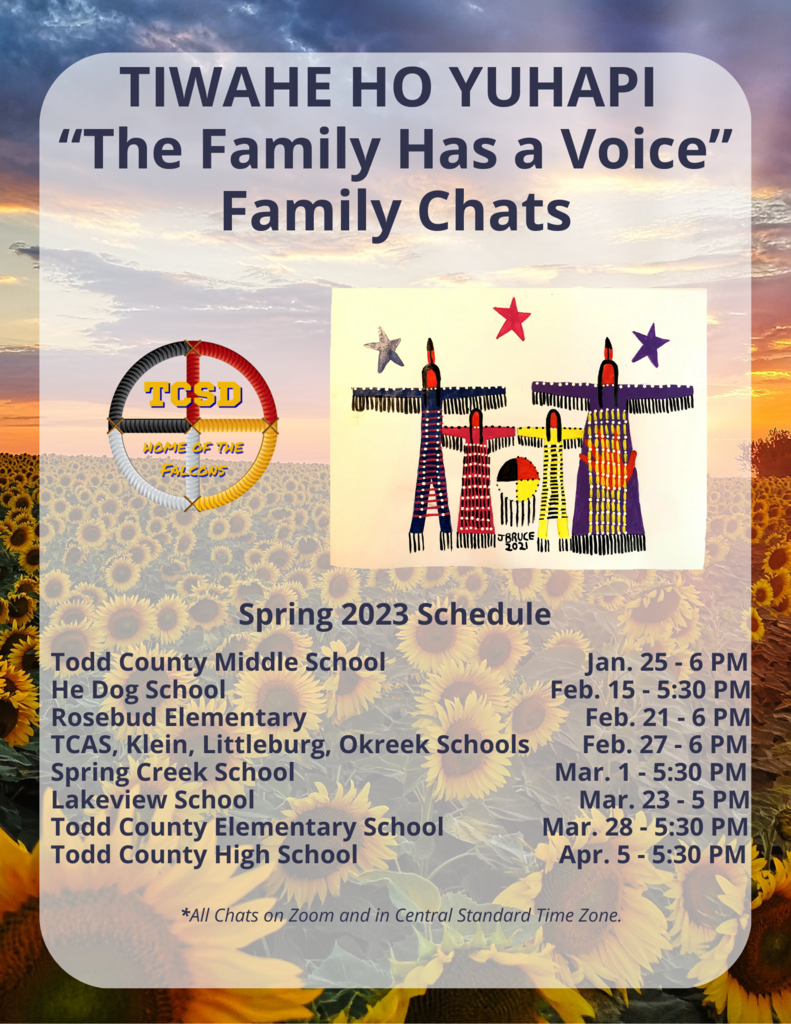 Join us next Thursday, Jan. 26th at 6 PM For our next installment in the Oyate Woksape Lecture Series. Pat Bad Hand Sr. will present "Language Through Music. A meal will be provided. See you all there! See flyer for more details!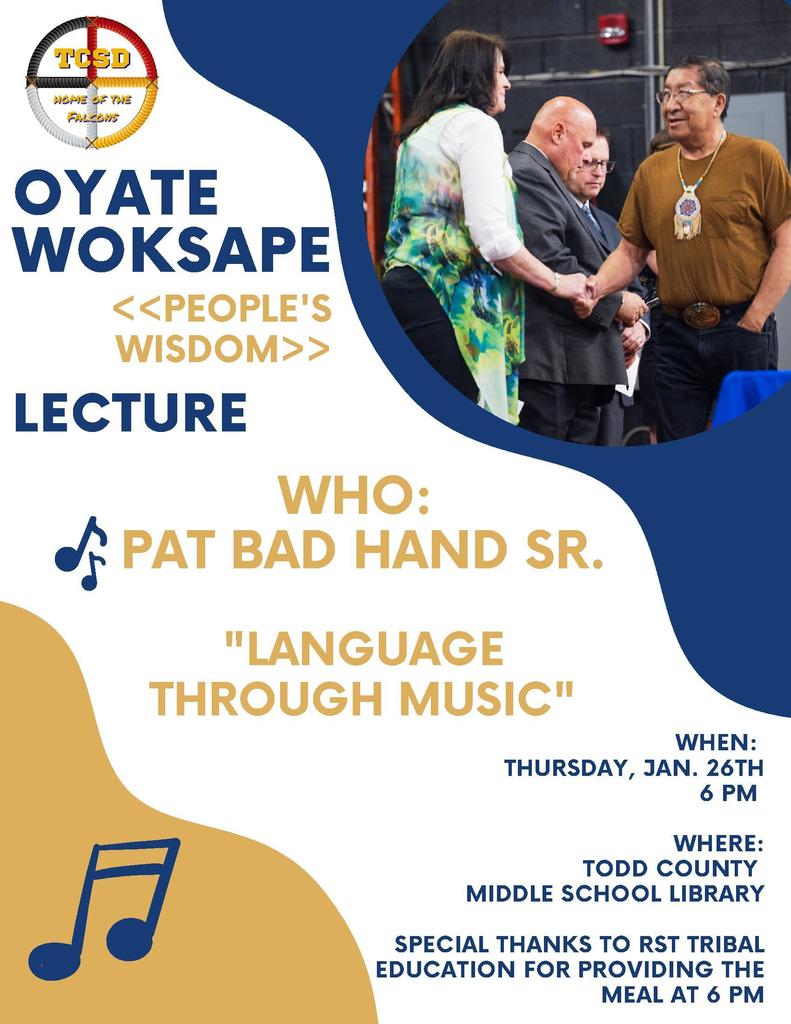 TCHS vs Crow Creek Girls and Boys Basketball games starting @ 1:00 pm Sat. Jan. 21st, 2023. Boy C Team, Girls JV, Boys JV, Girls Varsity, and Boys Varsity Games at TCHS Gym. Live stream on tcsd youtube channel direct link to game here.
https://youtu.be/PzjMGrKD6k8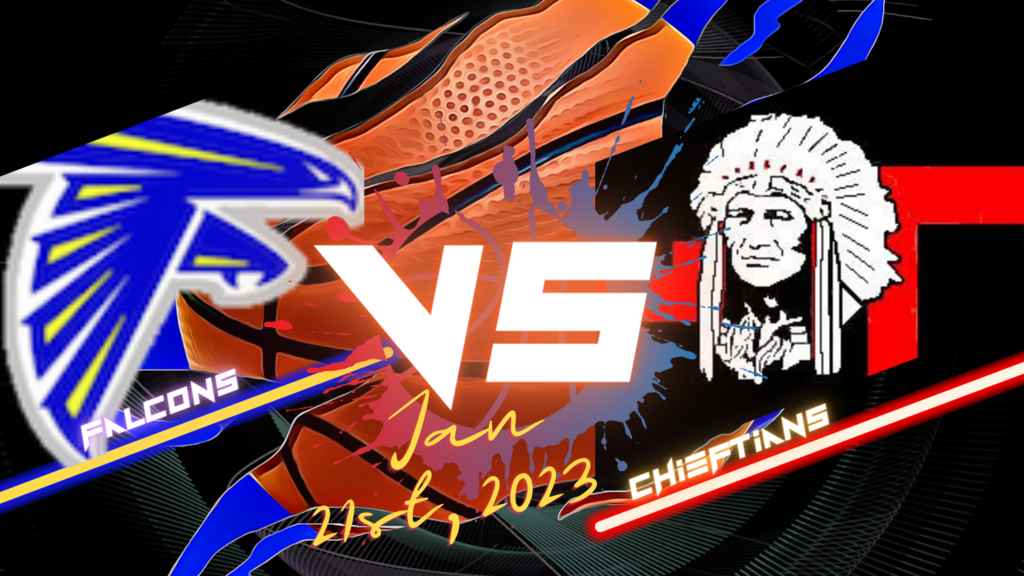 Due to winter weather and road conditions TCSD will not have school today. 12-month staff report as normal.