TODD COUNTY SCHOOL DISTRICT OPEN POSITIONS - 12/1/2021. (16)-Paraprofessionals, (3)-Bus Drivers, (4)- 4 hrs Bus Drivers, (2)-Suburban Drivers, (2)-Custodian/Bus Drivers, (5)- Custodians, (7)-Food Service Personnel, (3)-Secretaries, (1)-Truant Officer, (1)-Secretary/Dispatcher, (1)- Security Guard, (1)-English Language Arts Teacher, (2)- Lakota Language Teachers


The Todd County School District in cooperation with Rosebud Indian Health Service will be providing Student COVID Vaccine Clinic starting on Monday Nov. 29th, 2021 - please see attached flyer for more information on locations.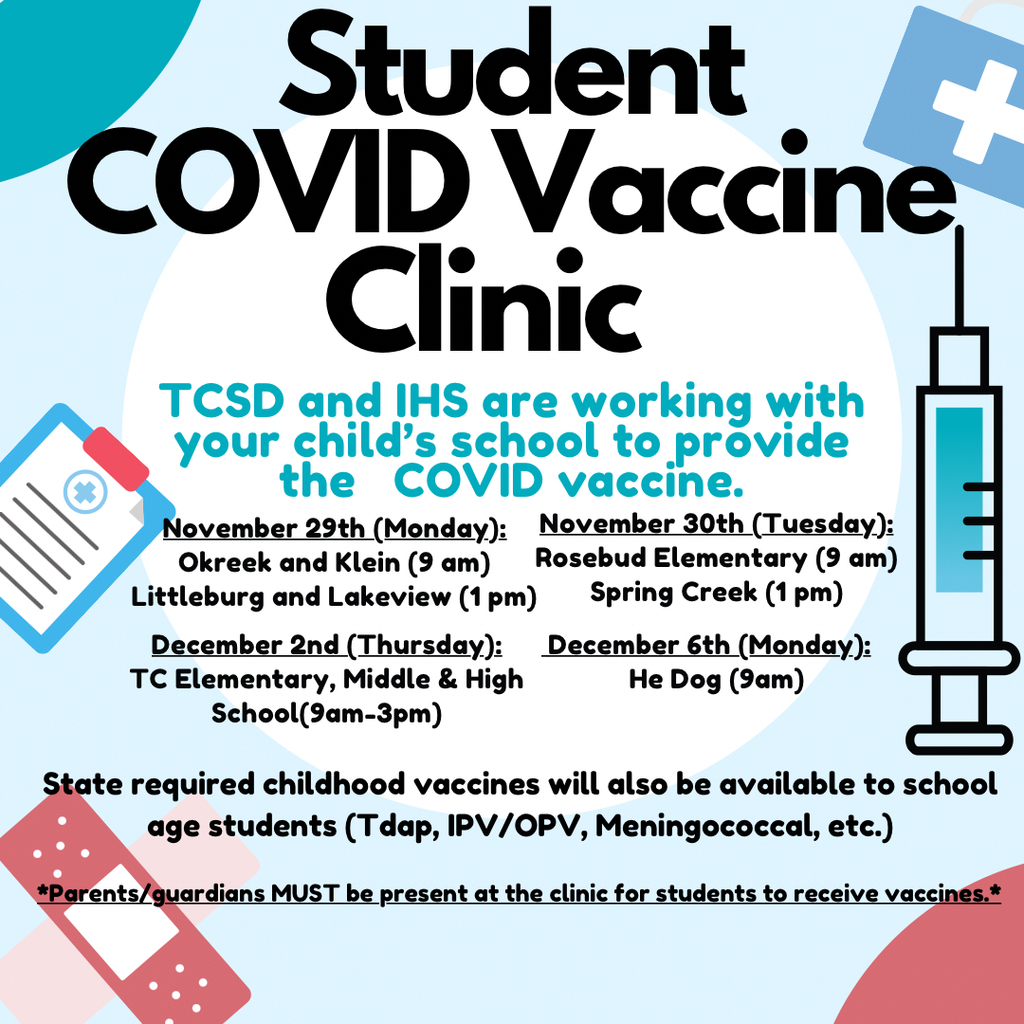 The regular Monday, November 22 Todd County School District Board of Education Meeting has been rescheduled to Monday, November 29, 5:30 p.m., Curriculum Center, Administration Building.

TODD COUNTY SCHOOL DISTRICT JOB OPENINGS – NOVEMBER 16, 2021 Paraprofessionals -(15) Bus/Suburban Drivers -(9) Custodian/Drivers -(2) Custodians- 6) Food Service-(3) Warehouse-(1) Secretaries-(3) Truant officer- (1) Principal-HeDog -(1) Nurse-(1) Teachers: Lakota Studies -(1) Lakota Language -(1) Language Arts-( 1)

REMINDER: Parent-Teacher Conferences- 1:00 PM Dismissal- Tomorrow, Tuesday, 11/16 from 2:00PM - 7:00PM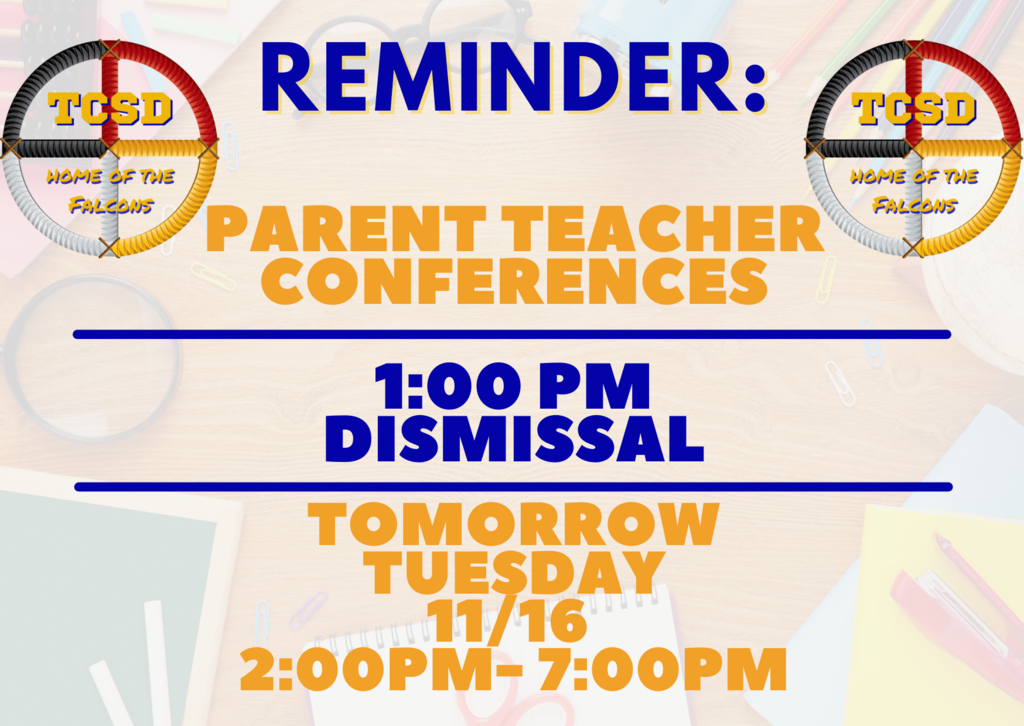 Todd County School District Appreciation and Wellness Week - No school for students November 22nd-23rd. Thanksgiving break is the 24-26th.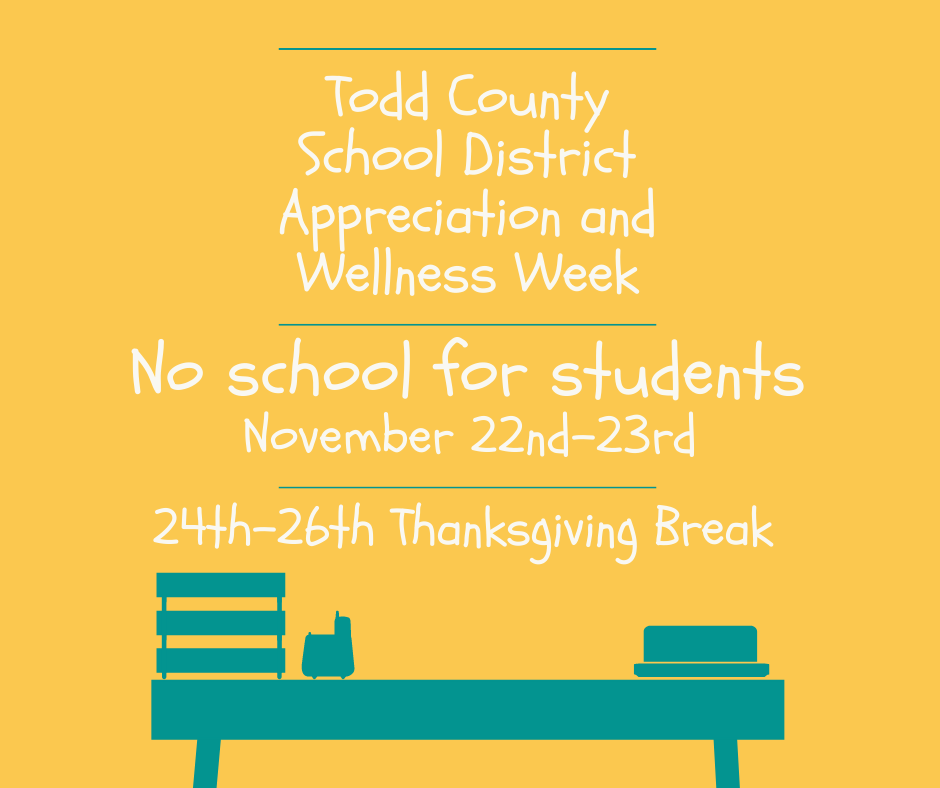 Frequently Asked Questions about COVID-19 Vaccines for Children. The United States Food and Drug Administration (FDA) and the Centers for Disease Control and Prevention (CDC) have recently approved and recommended the Pfizer and BioNTech COVID-19 vaccine for children aged 5 to 11. The South Dakota Department of Health has put together this sheet to answer questions parents and guardians may have regarding the pediatric COVID-19 vaccination. Please, see the link on the TCSD Covid 19 info page for further information.
https://www.tcsdk12.org/page/tcsd-covid-19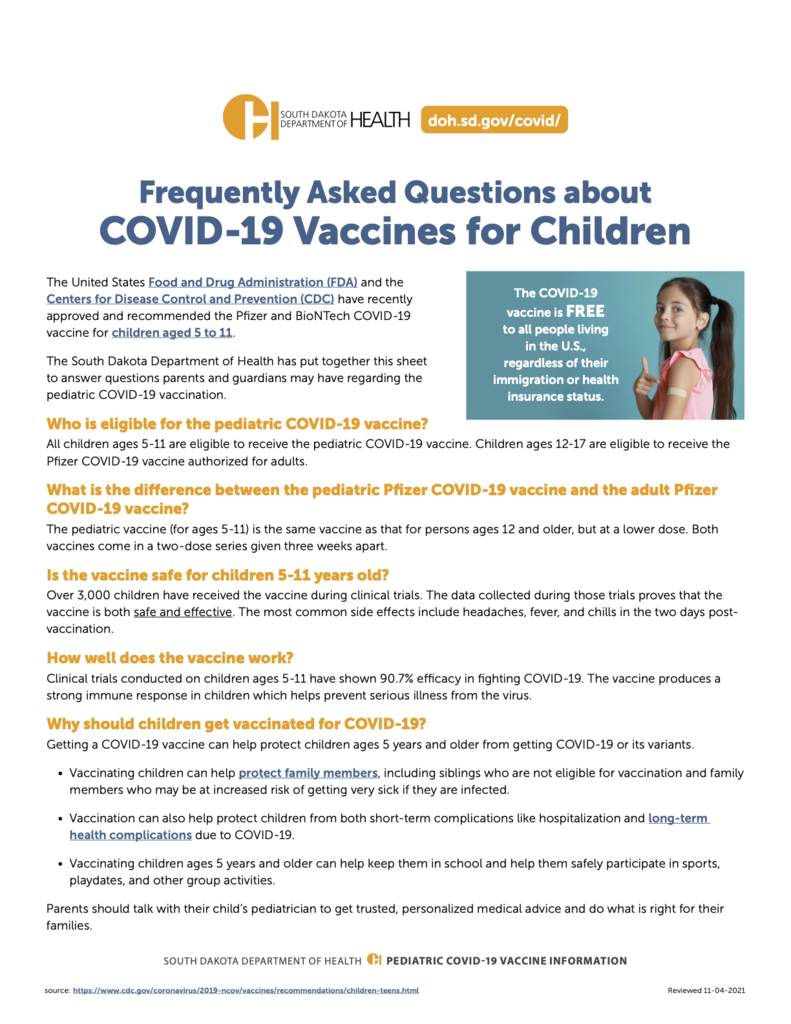 Watch the Todd County Falcon Football Team take on the Winnebago Indian for the All Nations Football Conference 9A Championship game at Vermillion, SD - Dakota Dome starting @ 4:00 pm broadcast by Live ticket tv. See link here.
https://youtu.be/7Vy2ctrEF5M


ROSEBUD ELEMENTARY Thursday, October 28th 4:30 to 7:00PM Come and chat with your child/ren's teacher by setting up an appointment, calling, or stop by the school. A meal will be served or to-go meals will be available. PLEASE Self-screen before coming. If you are not feeling well, please call and set up an appointment. Safety protocols will be followed, temps will be checked before entering the building, hand sanitizer will be used, masks required, social distancing, cleaning between sessions, and sessions will be 10 minutes or less. Candy and other supplies will be shared with our partners, Wear your costumes if you so choose.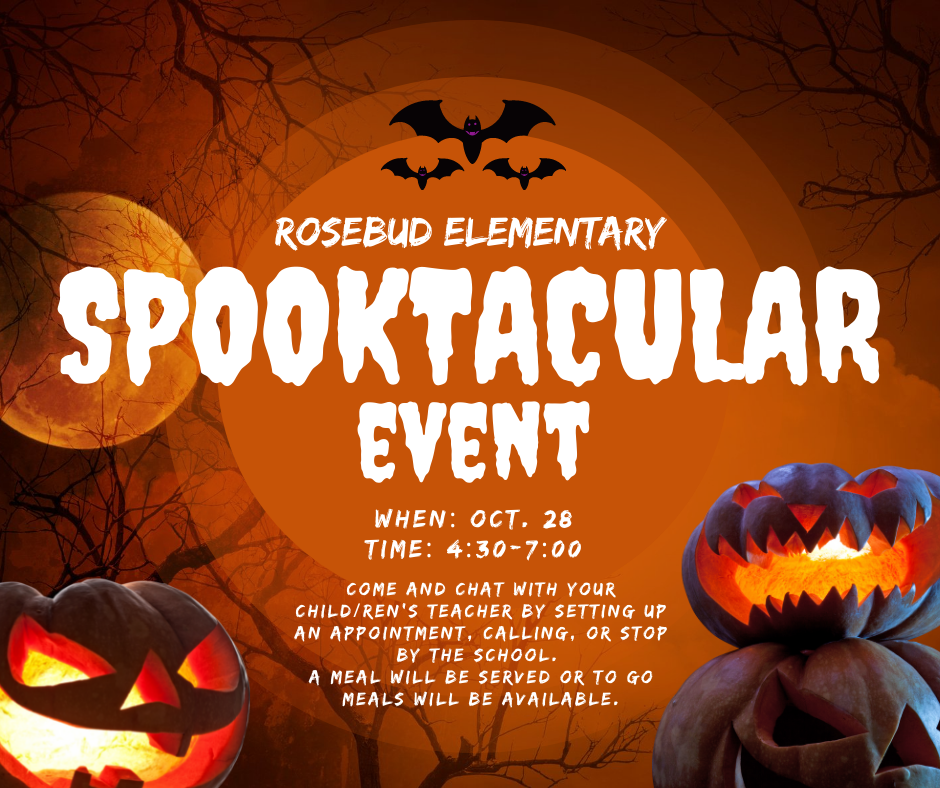 October is National Principals Month. We are excited to take this opportunity to recognize our amazing Principals for their vision, leadership, and dedication to providing all our students with access to a high-quality education. Thank you for all that you do.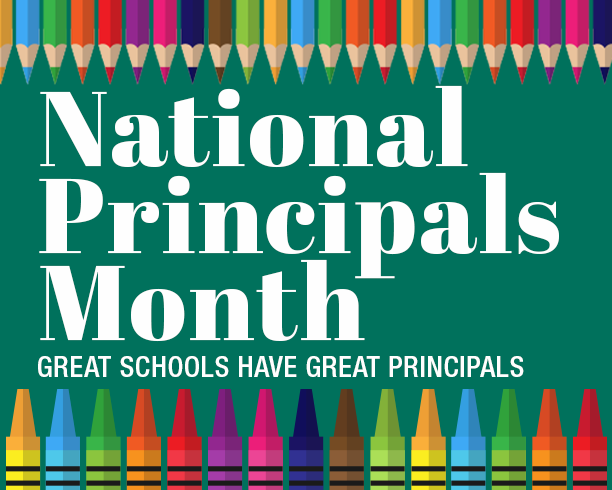 Important calendar clarification and upcoming dates. Todd County students 𝗱𝗼 have school on 𝗠𝗼𝗻𝗱𝗮𝘆, 𝗡𝗼𝘃𝗲𝗺𝗯𝗲𝗿 𝟭.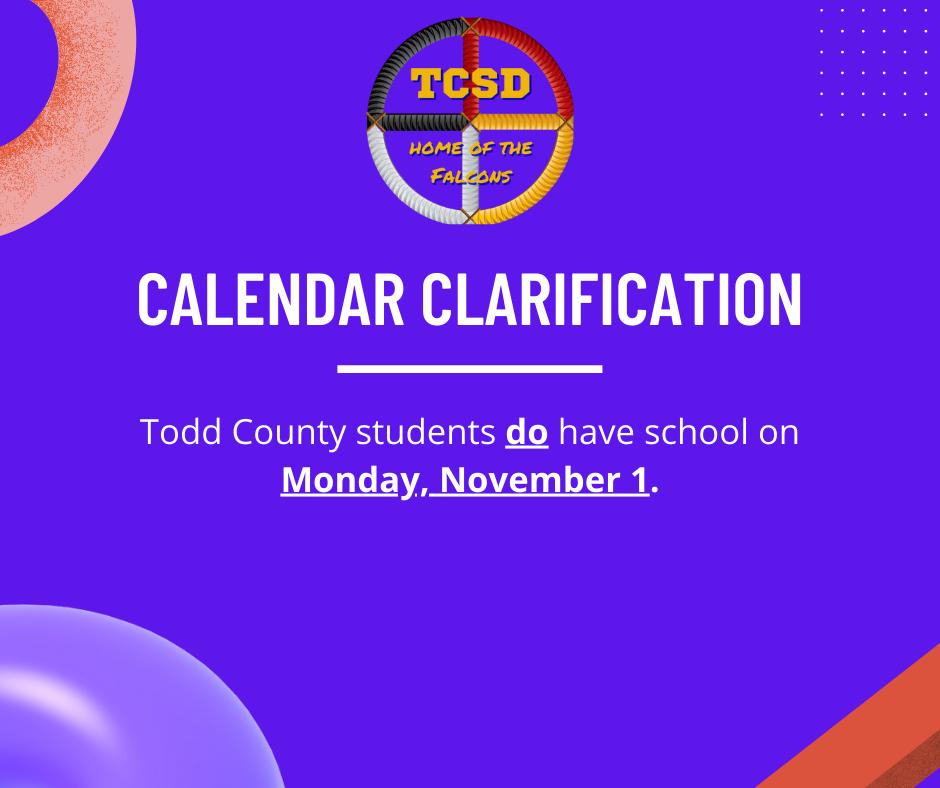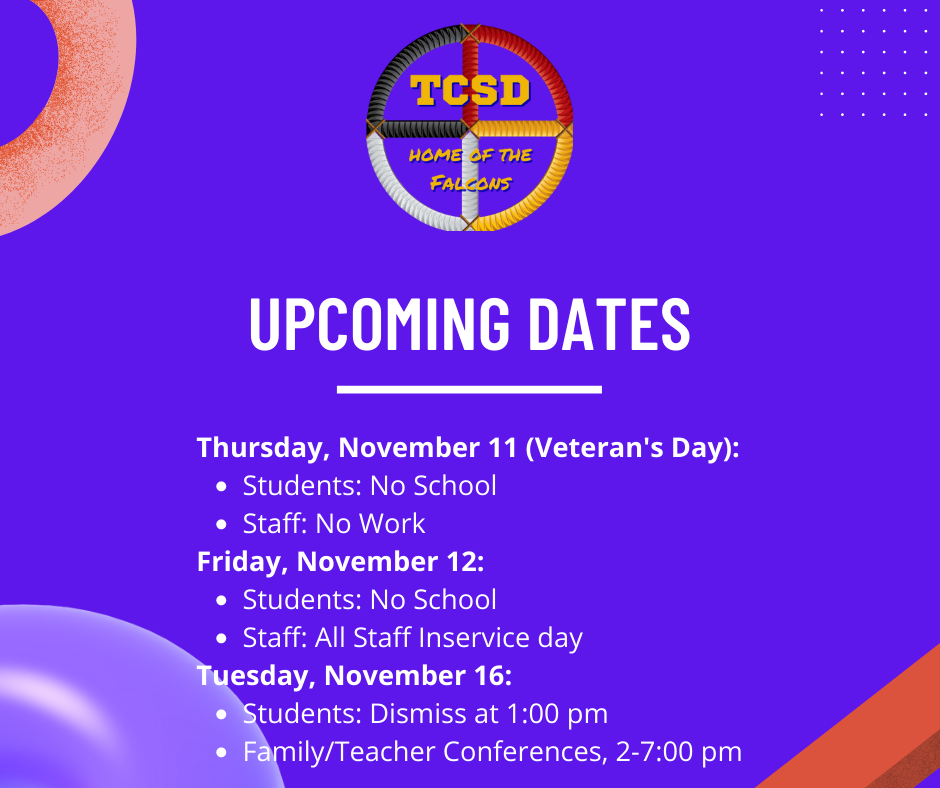 Reminder: First quarter ends Friday, October 29th.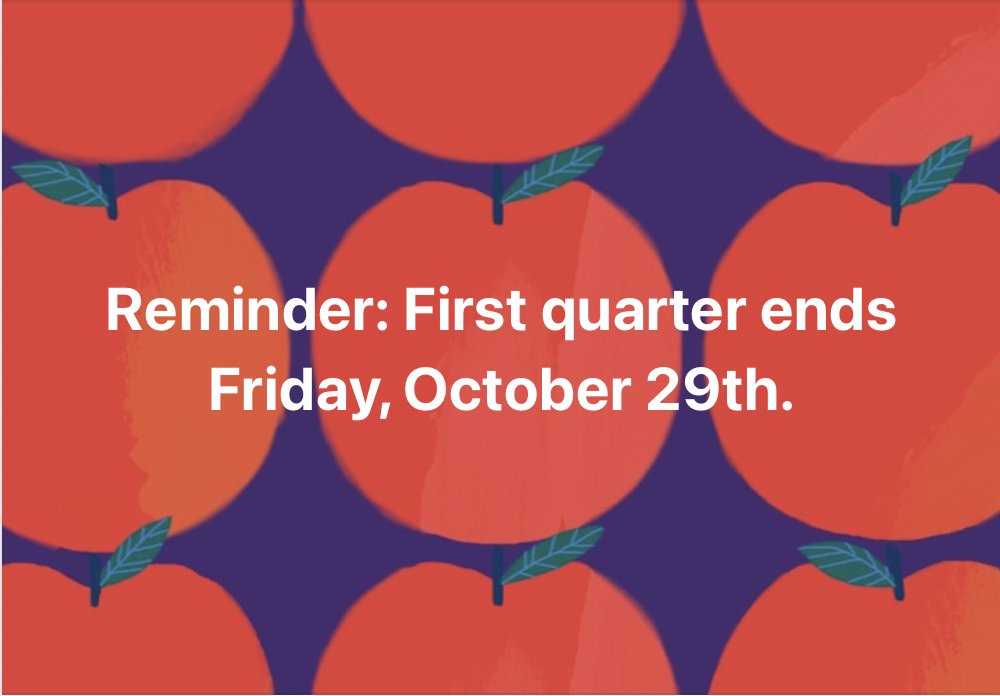 TCHS vs Bennett County Volleyball Games C/JV and Varsity will be broadcast on Thursday Oct. 14th, 2021 starting @ 5:15 pm. Varsity Game starts 8:00 pm. You can find the live stream by going to the tcsd website click TCSD Youtube or go directly to the tcsd youtube channel with this link
https://www.youtube.com/c/toddcountyschooldistrict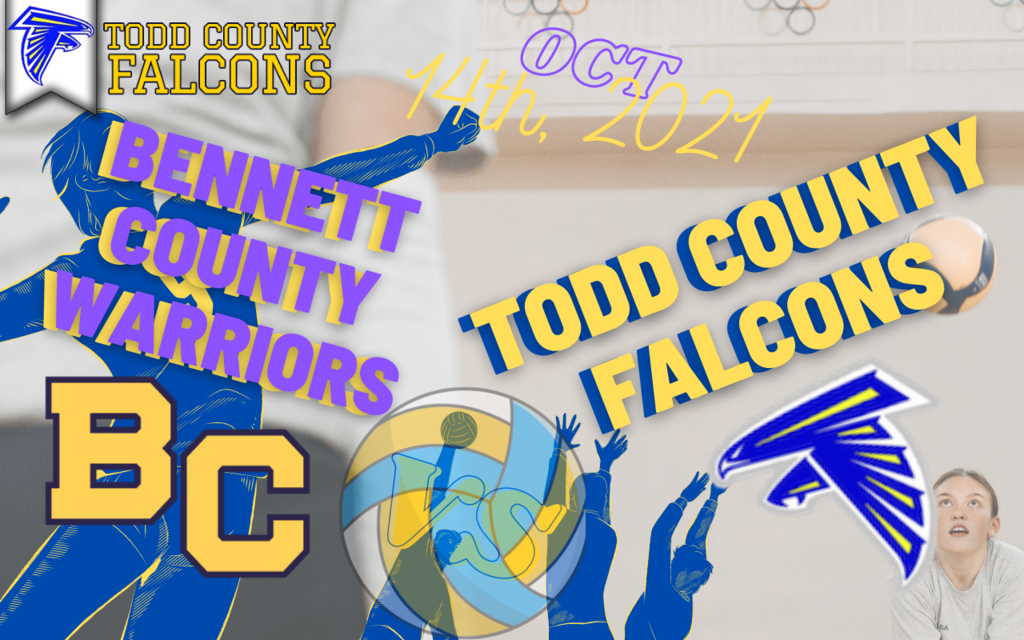 Todd County High School 2021 Homecoming Coronation will be broadcast on Thursday Oct. 14th, 2021 starting @ 1:30pm. You can find the live stream by going to the tcsd website click TCSD Youtube or go directly to the tcsd youtube channel with this link
https://www.youtube.com/c/toddcountyschooldistrict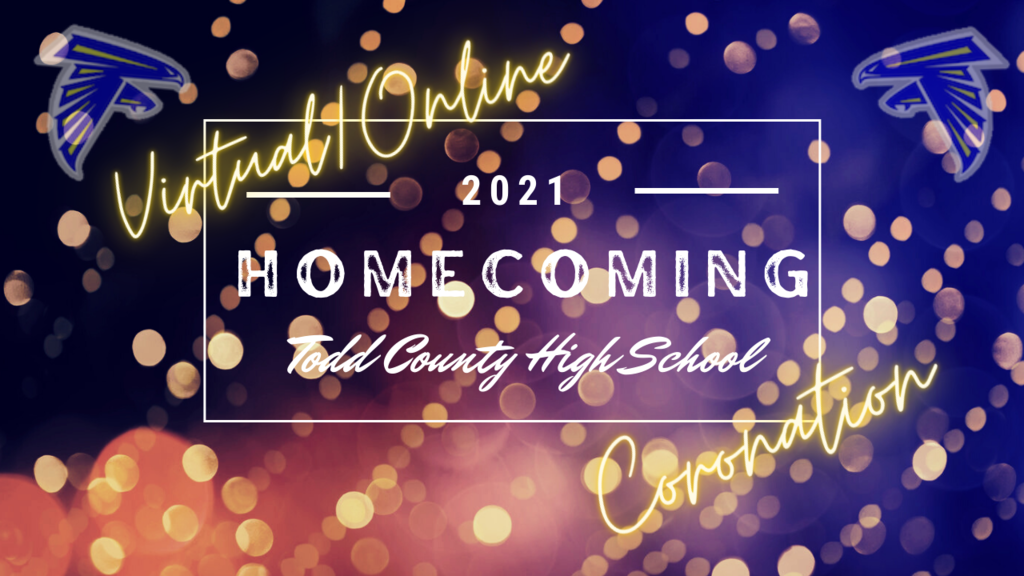 The Title VI Parent Advisory Committee is looking for people to serve on the team. Participation requires attendance at four to five meetings per year. The term of parent membership is three (3) years. The term of teacher membership is one (1) year. The term of student membership is up to two (2) years. link to application-
https://forms.office.com/r/5090xeVAuD