Information from Southern Plains Behavioral Health Services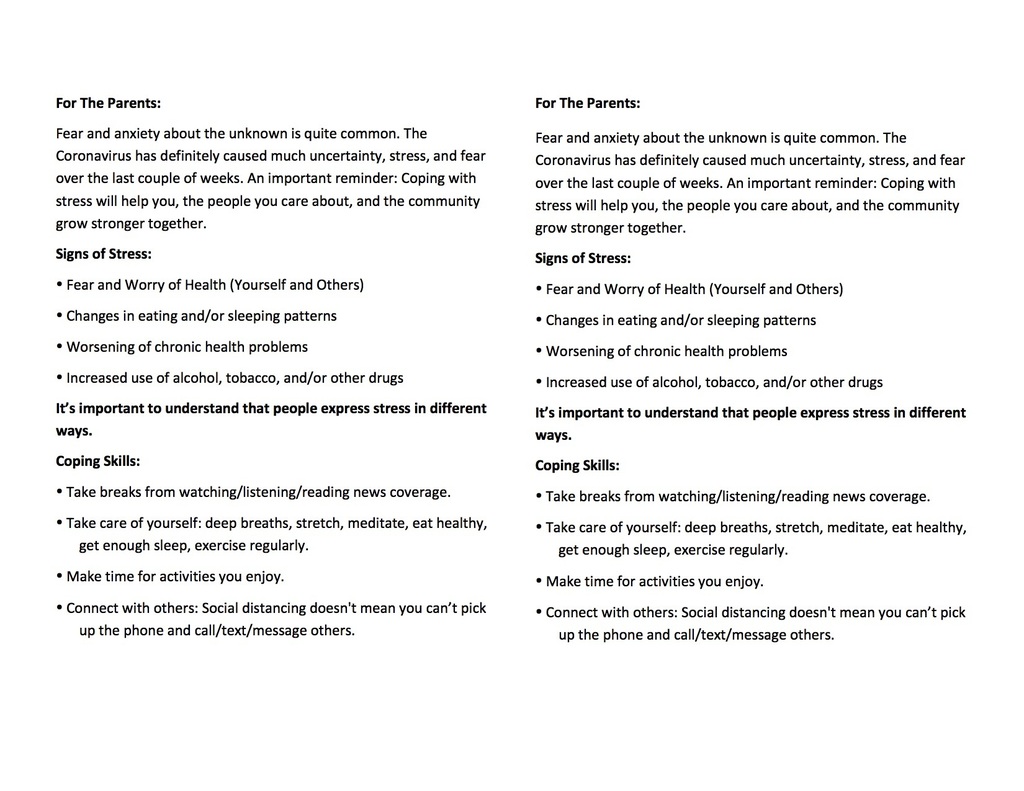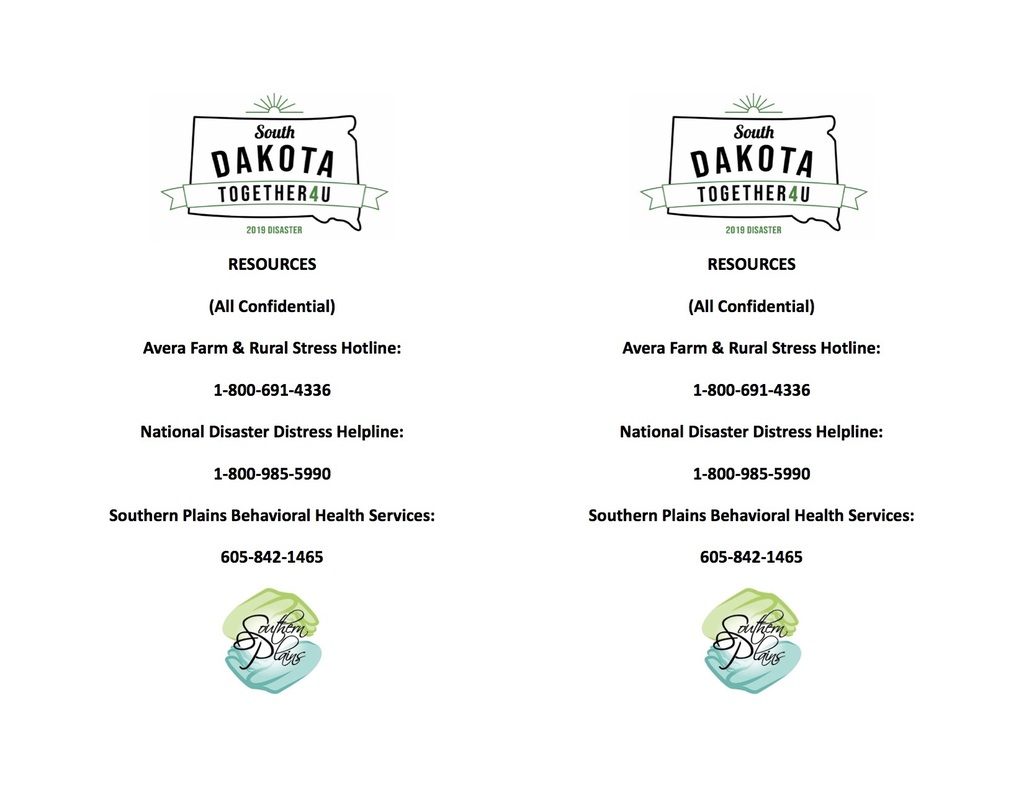 TCSD FOOD PROGRAM CONTINUING, TO BE PICKED UP AT COMMUNITY LOCATIONS The Todd County School District is continuing to provide breakfasts and lunches for local children. However, the food will no longer be delivered door-to-door. It must be picked up at a location in your community. For those locations and further information about this new procedure, please contact your community representative.

Governor Kristi Noem is asking schools to continue to be closed through Friday, May 1st. TCSD will continue to assist the communities during this time by: Offering meals through the school lunch program. Putting online learning into action for those with internet access. Getting instructional packets and materials to students who do not have internet at home. Offering limited, in-person services to special education and other students as necessary. Continuing to pay hourly and classified staff through school closures.


Todd County School District will not have students March 23 - 27 as recommended by Governor Noem This is a precautionary measure only. There are NO confirmed cases of COVID - 19 in Todd County as of today. This precautionary measure is to ensure the health and safety of our students, community and staff.

Staff will not report to attendance centers for the rest of this week (March 17 - 20) unless you are notified. Food Service workers will report to TCES at 6:00 am on Wednesday, March 18. Please stay home and be mindful of community health.

Administration and 12 month staff report to work as usual on Monday, March 16th. ALL staff report to work at regular time on Tuesday, March 17th.

In accordance to Governor Noem's request, All Todd County Schools will be closed March 16th - 20th. A staff plan is being developed and staff will be notified upon completion. Again, ALL Todd County Schools will be closed March 16th - 20th.

Please be advised that as a precautionary measure, only, all Todd County Schools will be dismissing at 1:00 PM so that we can do a deep cleaning of all schools. There are no reported cases, Todd County is just taking precautionary measures to ensure the health and safety of our staff and students.



TCHS/MS Baseball Practice starts today at 5:30, down at the baseball field in the park.




SD Region 7A Girls Basketball Game tonight @ 7:00 pm TCHS Gym Lady Falcons vs Little Wound Lady Mustangs. Broadcast on tcfalcons.live
https://youtu.be/f1rAMXAiJH4



School will be dismissing and busing running at 1:00, Wednesday, February 12.