Office of Curriculum, Instruction, and Assessment
Ptáyela Waúŋspeič'ičhiyapi
We are learning together.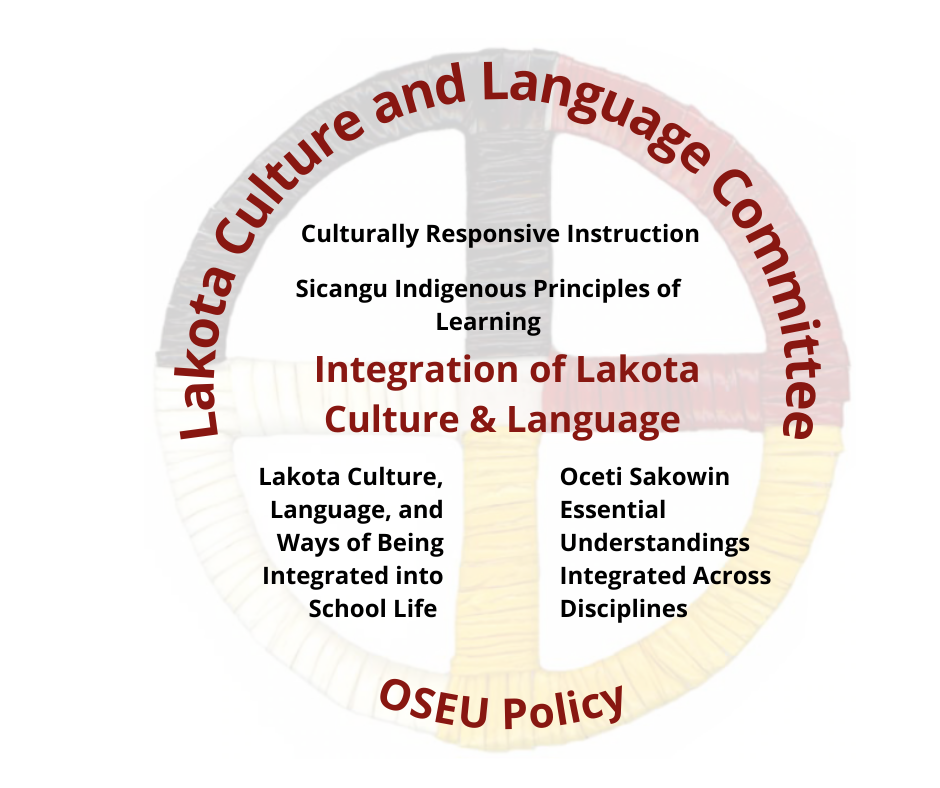 2022 - 2023 Expectations for OSEU Integration
On May 10th, the Lakota Culture and Language Committee met and agreed upon the following expectations for TCSD administrators and educators that will help us meet the expectations outlined in the district's Oceti Sakowin Essential Understanding (OSEU) Curriculum Education Policy:
All teachers will integrate one OSEU-aligned lesson or set of lessons once a month.

All schools will use an OSEU lesson tracker, to include more detail about the lesson and Lakota culture/language content it addresses and to which OSEU standard it aligns. The tracker will be completed at the end of the following months: September, October, November, January, February, March, and April.

Principals will observe one OSEU lesson formally or informally and ensure that all teachers are completing and tracking their lessons.

All schools determine a time to review the Sicangu Indigenous Principles of Learning and reflection tool with staff during the first semester of the 22 – 23 school year.