How to Sign up for Parent Account in Schoology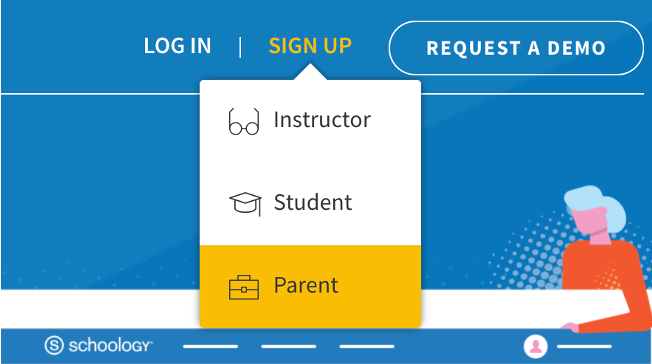 Go to www.schoology.com. 
Click Sign Up at the top of the page and choose Parent.
Enter your Parent Access Code. This is a 12-digit code in xxxx-xxxx-xxxx format that you receive from one of your child's instructors.
Fill out the form with your PARENT information (not your child's information).
Click Register to complete.
Adding a child to your platform: You can add additional children to your account using the Add Child option. 
Note:
Parent Access Codes are unique to each student but can be used to make multiple parent accounts. 
If your Parent Access Code does not allow you to register or, if the code does not have 12 digits, please contact your child's instructor or school for more information.
click link for pdf version of document  https://5il.co/kxcq

From the Office of Curriculum, Instruction and Assessment