TCHS Falcons vs Chamberlain Cubs Volleyball C/JV and Varsity Games Sept 14th, 2021 first game starting @ 5:00 pm. You can find the game by going to the todd county school district webpage and click Todd County Youtube link or go to the tcsd youtube channel directly.
https://www.youtube.com/c/toddcountyschooldistrict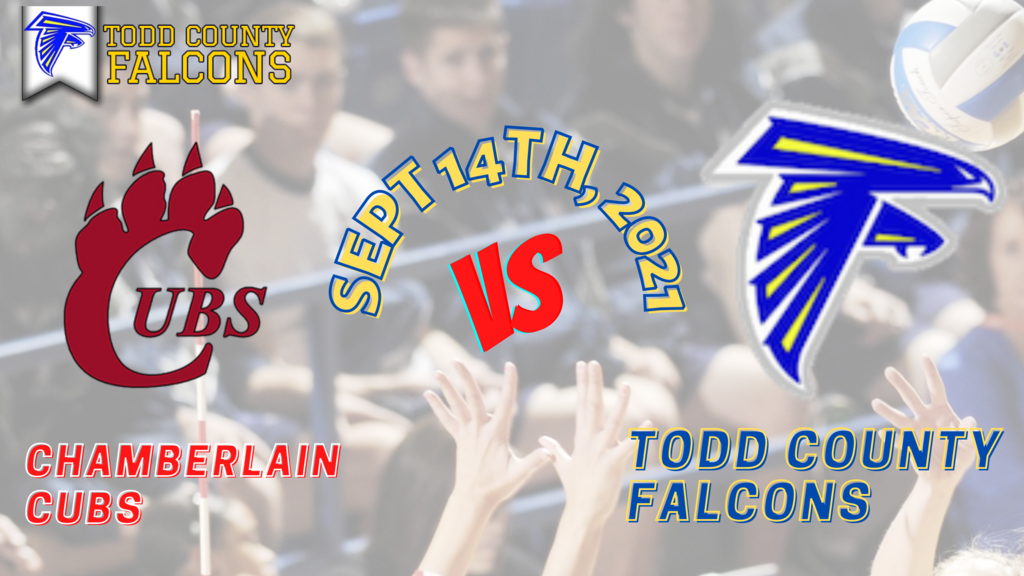 The end of the 1st Quarter has been extended to October 27th. Please continue working on your assignments and logging into your classes.

Live Q&A TODAY at 1 PM! Hey Falcon Family—we sure have missed you! Have questions or concerns about school reopening plans? Watch and call in to the live Q&A session today at 1 PM!
https://m.youtube.com/watch?v=4HlTqovvy2A


Great showing tonight for our TC Falcons 💙 You played your hearts out and fought til the very end. Thank you and best wishes to our seniors as they continue on to the next stages of their journeys. We're so proud of all of you! Falcon Family through and through! 💙💛💙 Final: 60-69

30-34, Kaine Redfish with the layup buzzer beater to close the first half! Keep on cheering Falcon Fans! 💙💛💙


So proud of our Lady Falcons and the amazing season they've had! 💙 Tonight may not have ended the way you wanted, but you brought a heck of a fight and so much spirit and hustle. Sending lots of love and gratitude to our seniors as they finish out their final season. Couldn't be prouder of all of you! 💛 Final: 40-63 💙

27-37 at the start of the fourth quarter. Come on ladies!!! Keep fighting! 💙💛💙

Wow! Our Falcons sure are "talon"ted!!! 🦅 Lady Falcons putting up a heck of a good fight to end the half: 21-22. Let's gooooo!!! 💙💛💙

Great fight so far! 11-11 at the end of the first quarter!!! #makeawish #wevegotthis

Hey Falcon Fans! Can't make it to the game in Winner tonight but still want to support your Lady Falcons?! Catch Winner's local live-stream here:
https://m.youtube.com/watch?v=yIdmR-zoPug
Go Big Blue!!! 💙💛💙

Congrats to the TC Boys team on their victory against Little Wound tonight!!! 🎉Final score 70-46, everyone getting some playing time tonight taking the Falcons to the next round of Regions at Red Cloud! Go get 'em!

Time winding down and the Boys are up on Little Wound 65-46

Halftime TC 34 Little Wound 21


Congrats to our Lady Falcons! I lost a few feathers from the stress but final score is 66-58. TC takes the victory at home! Cheer your Lady Falcons on in Winner this Thursday, 3/5 as they continue their hunt for a State bid! 😄🎉

Hey Falcon Fans! Are you watching the big game?! TC Girls are battling Little Wound in their first Regions game. It's been a close fight so far; 29-27 at the start of the second half! If you can't make it to the game, watch the live-stream at:
https://m.youtube.com/watch?v=f1rAMXAiJH4

Congrats to Waylon on an amazing high school wrestling career and State performance! Our TC Falcon Nation is so proud of you!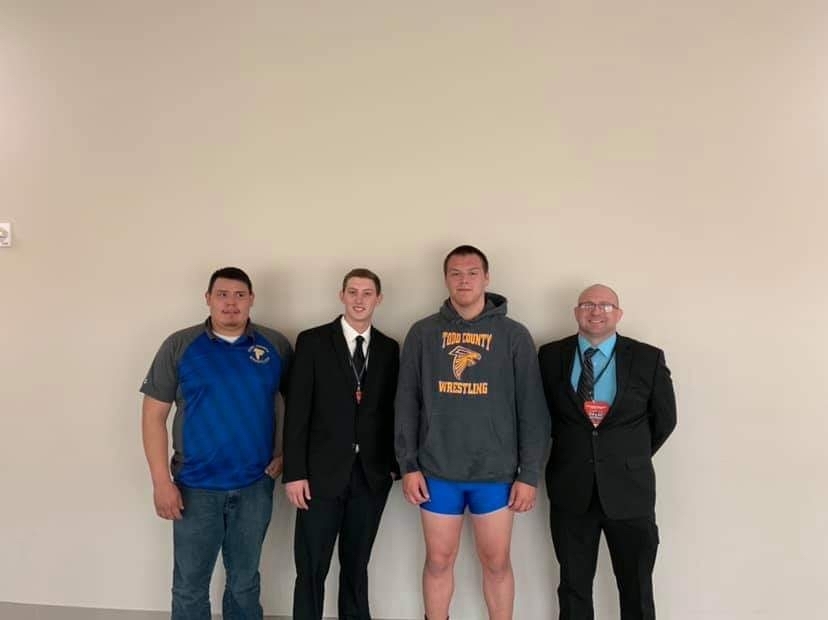 Amazing season and performance at State for Waylon Marshall! Waylon finished with 2 wins and 1 loss at State, and will be bringing home a medal! Stay tuned for updates on his final placing.