TCSD breakfast, lunch project hits 100,000 mark,
Continuing through end of May…
Friday, April 24, 2020 marked the production of 100,000 meals for Todd County School children by district employees. The project was necessary when schools were closed nationwide because of the Corona virus pandemic.
Although TCSD staff, under the direction of Business Manager Chad Blotsky, packed the breakfasts and lunches, success was only possible through the cooperation of Rosebud Reservation Communities, whose leaders and other residents delivered the meals to their respective families. The current process will continue until May 29, at which time tribal entities will assume the responsibility for providing food to families.
Todd County Superintendent Carol Galbraith expressed extreme pride in school employees for their part in the partnership in getting the food to the children. She also extended her thanks to the communities for stepping up to complete the project. She said without that community cooperation, the process would not have been possible. She said she expects a smooth transition from the school to the tribe.
TCSD Food Service Personnel pictures above- Janet Cady, Janet Colombe, Bev Brandis, Karen Worsech.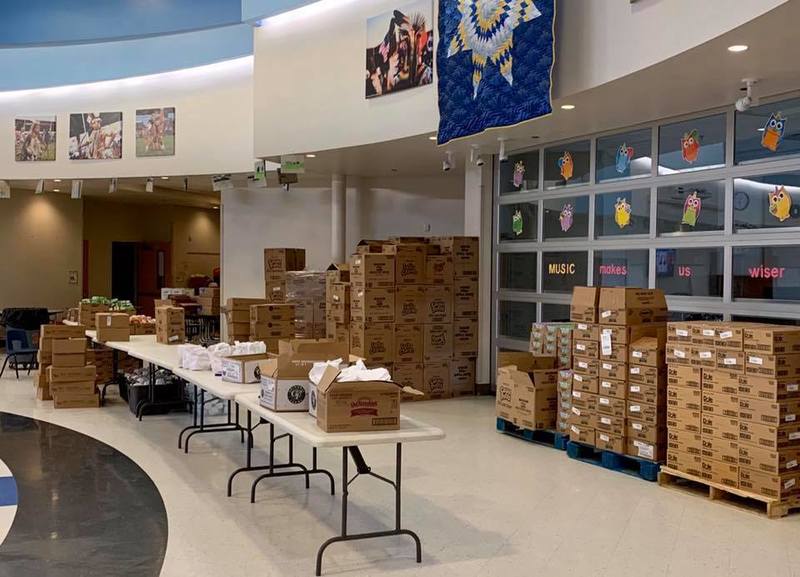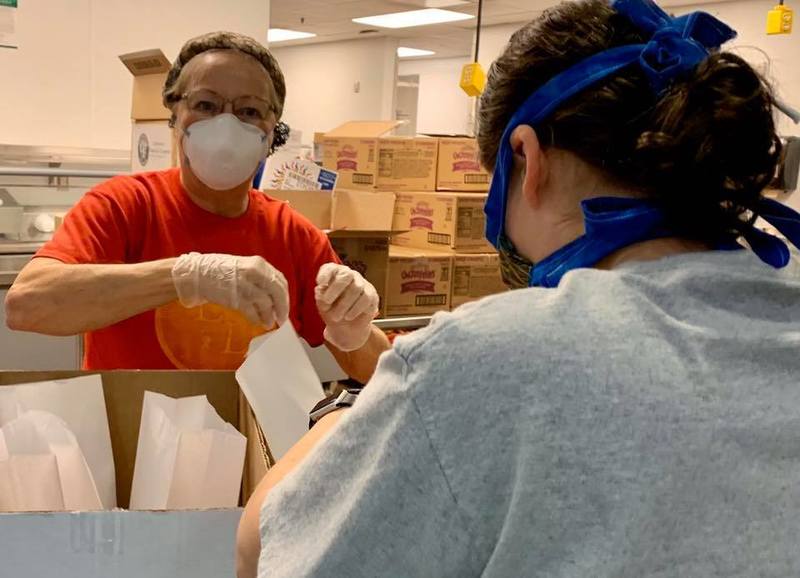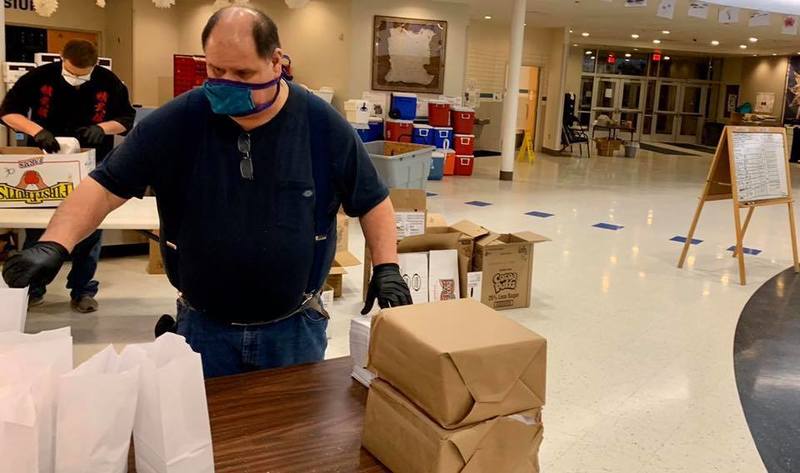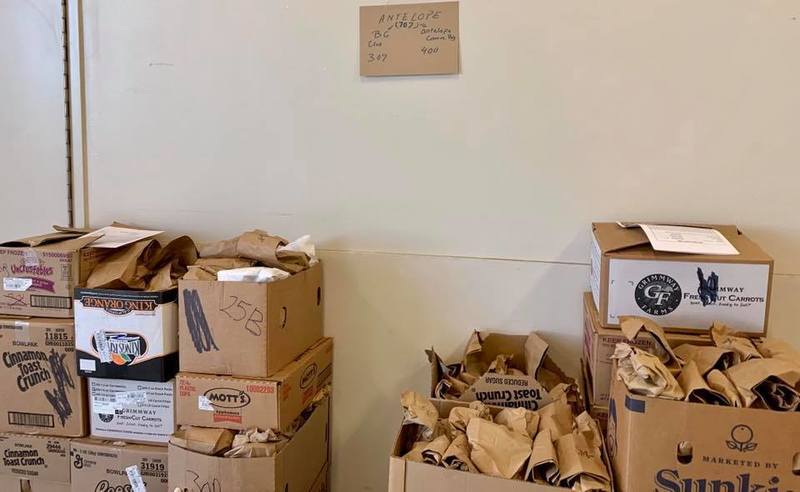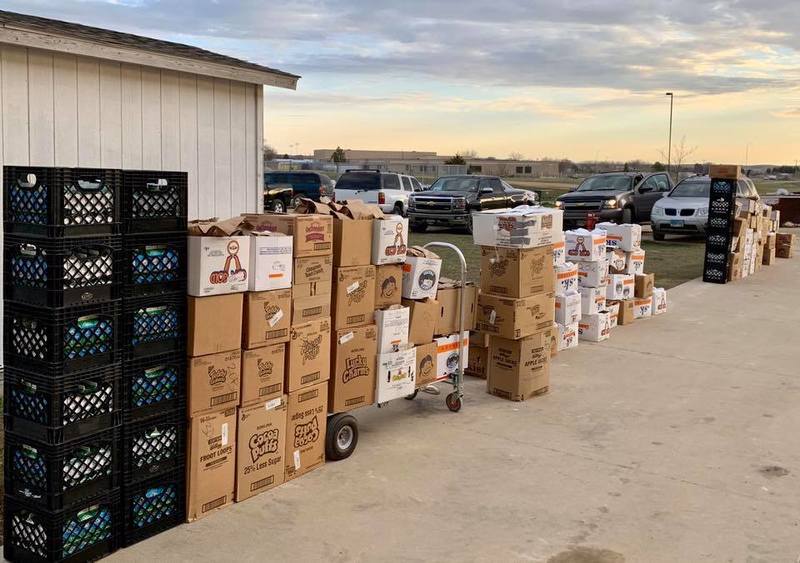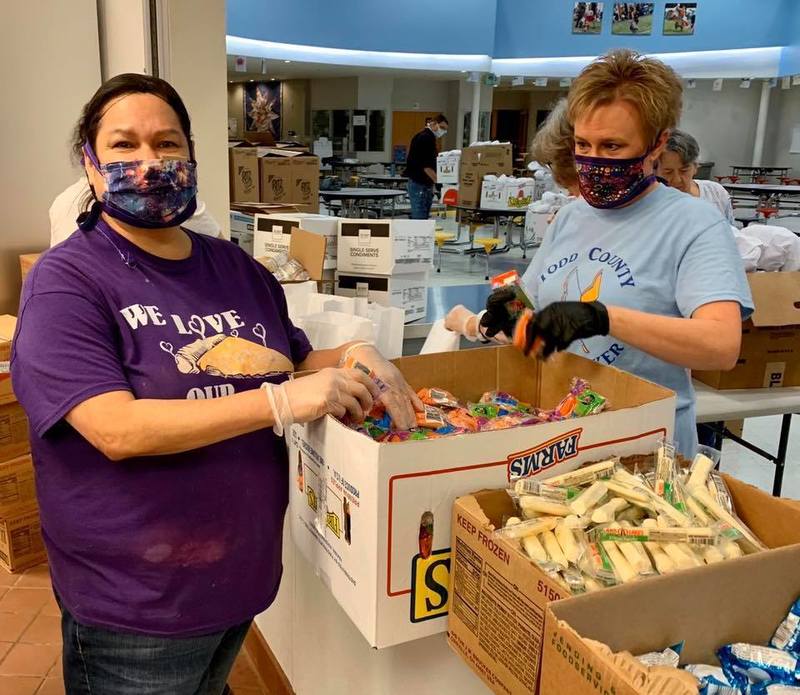 Photo's from DeAnn Eastman-Jansen